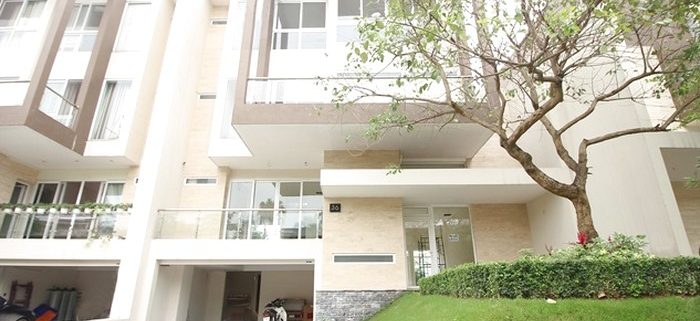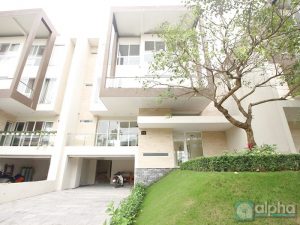 In preparing and getting your home ready to be rented to a tenant, there are many things you need to do to prepare it, and it is no easy task. You start with the knowledge and the feeling of becoming a landlord. Hence, you should have skills about management of rental properties in your area and skills for the proper fulfillment of tenant demands as well as their common renting needs. Here are some things that might give you hints on managing apartments.
Article written by Alpha Housing – Leading property rental service in Hanoi
Renting out your home can be a process, and isn't always one that people envy. Renting out your home hopefully means finding great tenants with whom you can build a wonderful working relationship with, but often it is simply a business transaction. Renting your home can give you some added income, free up some of your time and teach you many different things about being a responsible landlord. Here are a few tips for preparing a home for rental and some things you should avoid doing at the same time.
1. Know your job.
As a landlord, you are responsible for the building and people living inside it. You may have a property manager in charge of the day to day details, but at the end of the day your name is on the contract, and you are legally responsible for the maintenance and upkeep of the building. Know the real estate laws governing your rights as a landlord, but also know the rights of your tenants. Being aware of the right and wrong ways to be a landlord can keep you out of hot water.
2. Prepare for tenants.
When preparing your home for rental, you're going to want to move all of your valuable items out of the home to make room for the new tenants. Whether you decide to leave the apartment furnished or not is up to you. Make sure you clean, repaint, and maintain the property before your first tenant's arrival and in between tenants should you have a turnover. Always get the necessary inspections done on your home and purchase the correct insurance.
3. Advertise your home
Advertise it better than anyone has ever advertised a home before! Make your rental stand out from the rest of the run-of-the-mill apartments and homes that are on the market. Especially with the volatility of the housing market you are going to want to push your property to get the best tenants and the best price, to make your investment and theirs worth it. Emphasize the beautiful parts of your home including location, amenities, appliances, and anything else that could interest potential renters.
4. Screen tenants carefully.
Once your home has been cleaned and spruced up, advertised and listed you are going to want to make sure the tenants that are interested are people you are comfortable renting to. Having a pre-made application is important as this can give you immediate information regarding the finances, employment details, and reliability of prospective tenants. When you've selected a few potential tenants to meet them one on one to tour the rental and make sure they can ask any questions of you, and you of them. Being able to see potential tenants in the rental home can help you get an idea of how they will live there and treat the home once they move in.
5.Start by checking the local laws.
As a prospective landlord, familiarization with the local regulations and laws about apartment rentals is important. You must know if the laws are stringent in your area, as a violation of such regulations could lead you to be charged with legal action. This could greatly affect your rental business and can lead to loss of potential tenants. That would be dependent though on which area your apartment is in. Let say, the laws in Pleasant Hill could be different than those in Grimes. Wherever your area is, make sure you know the local regulations.
6.On preparing the property itself,
There are several things to consider. This is important because one of the primary aspects that impact the success or failure of any apartment rental business is the property itself. The preparation should be thorough and obviously in advance. This lets you see some faults or defects that needed to be taken care of.
7.The other reason why preparing the home beforehand is essential is because it establishes good relationships between you and the future tenants. If your apartment has been recently renovated or upgraded, having a high-quality structure and completely functional components helps ensure you'll get fewer complaints from your tenants. Also, you should know what the common needs of a regular tenant are so you could implement it right away in your apartment.
When your tenants are happy with the overall functionality and quality of the apartment, they are much more likely to give positive feedback about the apartment to other prospective tenants after they move out. In this manner, you can expect your apartment business to grow and prosper and may even expand in the future.
8.Another common aspect of the apartment business is the cleanliness of the place. While during the preparation stage, you should check areas like the attic, cabinet and the basement and other not visible areas to make sure they are thoroughly cleaned. Also, see to it if repairs are needed in these areas of the apartment. As for the appliances, testing should be done beforehand. Make sure to assess if there exists any potential for danger. Get it fixed or replaced if possible.
9.Price it right
To let Hanoi's house out quickly, then price should be fair. If your price of property is too high, you may miss prospective buyers. Our experts suggest that pricing your home aggressively. It may seem like undervaluing your property. But you will get quick calls and competing bids, so at the end you get a fair price.
These tips are just the basics but should be taken note of. Make sure you have at least a month or two before you decide to offer your property for rent so you have plenty of time for the needed upgrades or changes. Click here to find house for rent in Hanoi
https://condotelvietnam.com/wp-content/uploads/sites/96/2016/11/Alpha-01-20.jpg
525
700
namdv
https://condotelvietnam.com/wp-content/uploads/sites/96/2016/05/Logo.png
namdv
2016-11-26 05:20:25
2020-01-04 16:04:13
Tips to Prepare a Home for Rental