EXCLUSIVE INFORMATION OF PHU QUOC CONDOTEL
With natural advantages and many famous landmarks, Phu Quoc has flourished in the field of tourism and resorts. According to statistics, number of visitors traveling to Phu Quoc Phu Quoc has been increasing after it was praised as one of the 10 most beautiful pristine beaches in the world by the BBC.
OUTSTANDING CONDOTEL PROJECTS
Condotel Vinpearl Phu Quoc
Location
Located in the far west of the country, Phu Quoc is the largest one in the archipelago including 22 islands in the Gulf of Thailand. With an area of 589km2, just a little smaller than that of Singapore (around 700m2), the tourism development potential of this island is the major factor that influences the decision of real estate investors.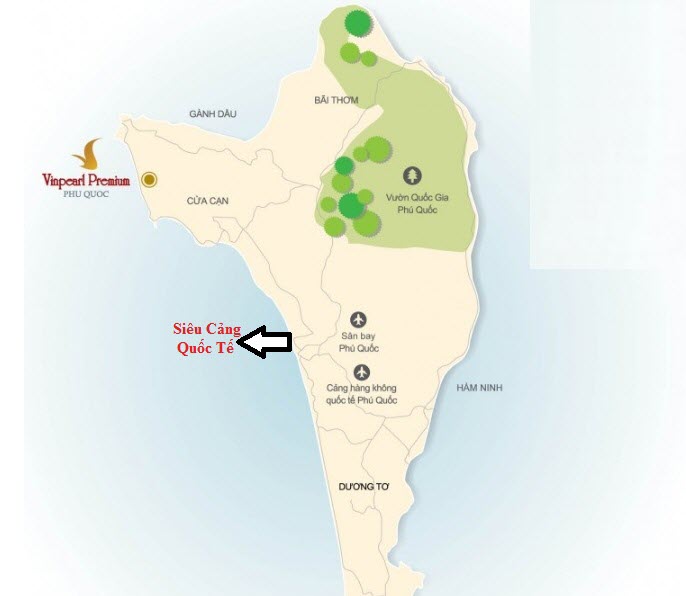 Natural Features of Phu Quoc
62% of the Island area is forest and fresh water reserves is enough for more than 1 million people. It was recognized as World Biosphere Reserve by UNECO. Phu Quoc is one of 10 islands in the world that have great rivers on the island. 5000-ton vessel can travel on the river. The average temperature is always at 25-32 Celsius degrees, mild climate and no storms season. This can be considered as an advantage as travel agencies can operate throughout the year.
Compelling investment policy
The focus of Phu Quoc economic & tourism development from now and 2020 is to become special administrative region – a centrally planned economy and a mechanism developed its own characteristics.
Being the only place in Vietnam that applies 30 days visa-free for tourists to Phu Quoc (In case foreigners come to Vietnam throught an international border gate, including air and sea ways. People who transit in the gate area and then travel to Phu Quoc island are also applied this policy).
The only island in Vietnam that has International Airport, international cruise ship port and an area of 30,000m2 international Casino systems.
With these advantages, Phu Quoc will attract cash flow of investors into Condotel and resorts.
MAJOR PROJECTS APPROVED BY THE GOVERNMENT
+ International seaports: a total investment of 1,600 billion VND in Duong Dong town.
+ Ropeway Resort: total investment of 10.000 billion VND,  connect An Thoi and Hon Thom.
+ The 2nd largest SAFARI Zoo in the world at Ganh Dau: total investment 3.200 billion VND.
+ Phu Quoc Deep water port: total investment 2.000 billion.
+ 175 hectares theme park invested by VAULT Fund from Uni VNDted Arab Emirates (UAE) is licensing.
+ Vinpearl Phu Quoc Resort & villa's construction has started on Pharse 3
We can say, with favorable natural conditions and policies that support local investment, this island will be come one of the golden spot for investors who are looking for a vacation home in Vietnam. In near future, Phu Quoc promises to be a miniature of Singapore in Vietnam and become one of the most attractive investment location.