Administratively, the bay belongs to Ha Long City, Cam Pha town, and is a part of Van Đon District. The bay features thousands of limestone karsts and isles in various shapes and sizes. Ha Long Bay is a center of a larger zone which includes Bai Tu Long Bay to the northeast, and Cat Ba Island to the southwest. These larger zones share a similar geological, geographical, geomorphological, climate and cultural characters.
Ha Long Condotel Projects

Ha Long Bay has an area of around 1,553 km2, including 1,960–2,000 islets, most of which are limestone. The core of the bay has an area of 334 km2 with a high density of 775 islets. The limestone in this bay has gone through 500 million years of formation in different conditions and environments. The evolution of the karst in this bay has taken 20 million years under the impact of the tropical wet climate. The geo-diversity of the environment in the area has created biodiversity, including a tropical evergreen biosystem, oceanic and sea shore biosystem. Hạ Long Bay is home to 14 endemic floral species and 60 endemic faunal species.
Thanks to the natural gifts of beautiful beaches, this place has attract various Vietnamese and foreign corporations to invest in Condotel Ha Long such as Condotel New Life Tower Ha Long, Condotel Vinpearl Ha Long to name some.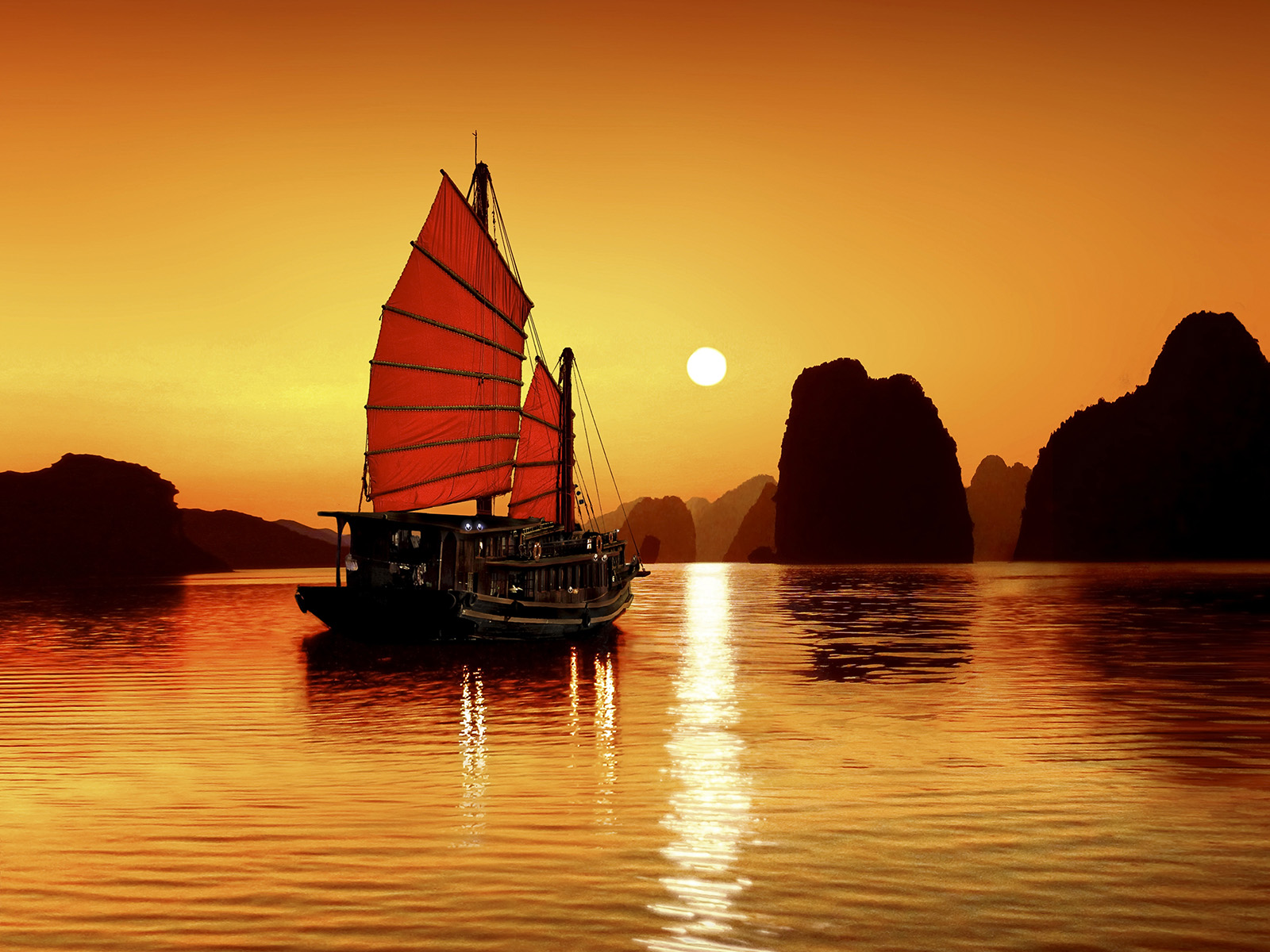 Looking from above, Ha Long looks like a giant colorful picture. Take an excursion around the Bay to feel like you get lost in a fairy tale where everything has been turned into rocks. You will find here a stone island in human shape, an island that looks like a flying dragon, or an island looks like an old man who is fishing. Those islands are various in shapes and names, but all look so unique and special that you may be "wow" right from the first sight.
The shape of those stone islands may changes unexpectedly according to the light and directions. Found inside the islands are beautiful caves such as Thien Cung Cave, Dau Go Cave, Sung Sot Cave, Tam Cung Cave and many others. All of them are praised as the castles of nature.
In addition, the scientists had proved that Halong is one of the cradles of human culture from Late Neolithic with archaeological sites such as Dong Mang , Xich Tho, Soi Nhu, and Thoi Gieng. Ha Long also is the home of biodiversity with typical eco-systems like mangrove ecosystems, coral reef ecosystems,  generation tropical forest ecosystem, etc. With thousands species of animals and plants, particularly rare species found only in this place, on Dec 17, 1994, during the 18th session of the World Heritage Council of UNESCO held in Thailand, Halong Bay was officially recognized as Natural Heritage, asserting the global value of the world Heritage Site of Ha Long Bay.